Mass Media
In the history of journalism, Kottayam occupies a prominent place. The origin of journalistic activity in the district can be traced back to the middle of the last century. Janaanikshepam the first newspaper published by the natives, was brought out from CMS Press at Kottayam in 1848.
Vidyasamgraham a publication of the CMS college, was started in 1864. Many of the then famous writers, had contributed to this publication. In 1867, Sandishtavadi another newspaper, was started at Kottayam by W.H. Moor, which was later banned. Malayala Mithram, started in 1878, was in circulation for about 12 years.
In 1887, Nasrani Deepika was started Mannanam near Kottayam by the Carmelites of Mary Immaculates (CMI) missionaries, which later became the Deepika and continues to be one of the leading vernacular dailies of the state.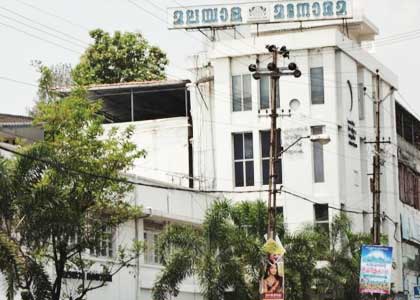 The 'Malayala Manorama', now the largest circulated daily in India, was started at Kottayam in 1890 by K.C. Mammen Mapila. Bhashaposhini, the literary magazine, was also started by him in 1892. After a long break, this publication was revived. Personaliteis like Kerala Varma Valiya Koyi Thampuran, Mooloor S. Padmanabha Panicker, Kattakayathil Cheriyan Mappila and Moorkothu Kumaran, had appeared in the pages of these publications.
Kottayam is the centre of newspapers and periodicals. Four major dailies; viz. Malayala Manorama, Mathrubhumi, Deepika and Mangalam are being published from here. The number of periodicals come to about thirty.
The Indian Institute of Mass Communication (IIMC), a Central Government Institution, with its headquarters in New Delhi, has opened its second branch at Kottayam. The site of the Kottayam branch is at Vadavathoor, 3km. Away from Kottayam Town. IIMC is engaged in improving professional knowledge and technical skill of the personnel working in various media, information & publicity departments of the Government and Public Sector undertakings.