Festivals
Onam | Vishu | Navarathri| Christmas | Easter | Ramadan| Eid-Ul-Fitr | Eid-Ul-Zuha | Milad-Ul-Nabi | Muharram | Boat Races| Erumeli Pettathullal | Vaikathashtami | Ezharapponnana | Puthuppalli Chandanakkudam
History reveals that Christmas, New Year, etc... all originated in Babylon as festivals celebrated by the Heathen in honour of their Pagan Gods, but were given "christian" meaning by the Catholic Church in order to convert the idol worshippers to Constantine's new "Christian" religion. The Catholic Church simply took these seasonal feasts and festivals celebrated by the heathen and transformed them into 'Christian' celebrations or "Christianized" them in order to make Christianity more meaningful to pagan converts.
They came to focus their eyes upon Jesus the infant and Mary His Mother. Many people were coming to the notion that his birthday should be observed. This idea came about as the "Church" began to regard Mary, the mother of Jesus in a new light. She had long been revered along with the saints and Apostles, but only along with them. But in the same fourth century she emerges as the Queen of Heaven. The Christmas story of the Birth of Jesus has marked an era of time, recording ends and beginnings as years glide into centuries, and centuries into millennia.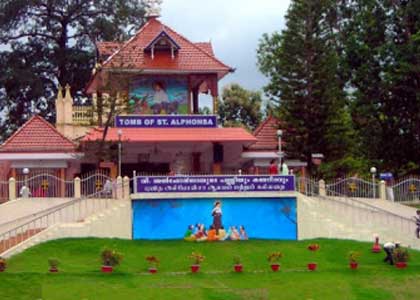 Coming to the Christmas with reference to The Holy Bible, the basic story occupies hardly a page of the Bible which is divided into two sections the 'OLD' and 'NEW TESTAMENTS'.The old Testament contains many prophecies, one of them speaking of a redeemer who would bring back people to God and give them complete salvation. According to the Christians the birth and life of Jesus is the fulfillment of this prophecy.Mathew 5:17 says "Do not think that I have come to do away with the Law of Moses and the teachings of the prophets. I have not come to do away with them, but to make their teachings come true".
The birth of Jesus Christ explained like this. "His Mother Mary was engaged to Joseph, but before they were married, she found out that she was going to have a baby by the Holy Spirit. Joseph was a man who always did what was right, but he did not want to disgrace Mary publicly; so made plans to break the engagement privately. While he was thinking about this, an Angel of the Lord appeared to him in a dream and said, "Joseph, descendant of David, do not be afraid to take Mary to be your wife, for it is by the Holy spirit that she has conceived. she will have a son, and you will name him JESUS because he will save his people from their sins".Now all this happened in order to make what the Lord had said through the prophet come true"a virgin will become pregnant and have a son, and he will be called Immanuel" (which means, "God is with us"). Mathew (1:18:23).